I'm back! And I bring with me a really dumb comic!
A comic which would have been up sooner, but recently my computer went ass-over-butt and, to cut a long story off completely, I'm now stuck using a terribly slow and incredibly weak laptop until my main gets fixed. It is like trying to operate a belligerent nightmare. Also it doesn't run Photoshop.
Enough of me whinging though, and on to more festive news — because that's legal now!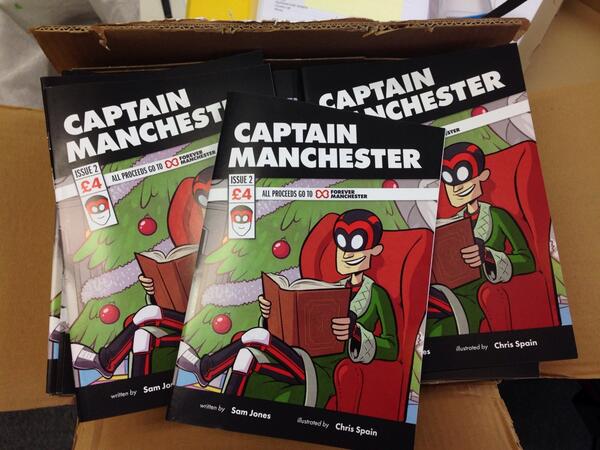 The second issue of the Captain Manchester comic was released last week, and came out looking rather swanky! You can order your copy here, with all proceeds going to Forever Manchester. (I think one of my favourite things about this issue is that it essentially makes it canon that, yes, Captain Manchester writes his own friend-fiction!)
You can also purchase the first issue on their site, which I believe there are still a few signed copies of left as well!
And if you're after a bigger book with even more stuff-wot-I-drew inside, then look no further than As You're Up: the Firts Etidion (also on Amazon UK) — the first printed collection of these 'ere comics!